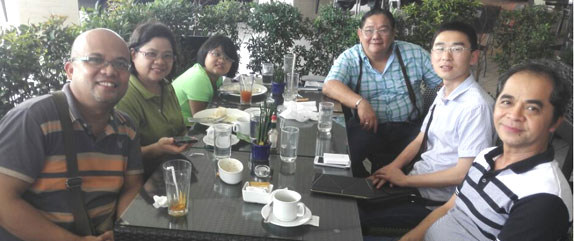 Name:Hasim,Country:Bangladesh,Purchased Item:chin chin line,Chin chin is one new snack for our country,but after getting the samples from Nigeria by Lynn's help,I decide to have a try,so I buy one complet set chin chin production line.it turns out my decision is good,people in my country really like this snack.
I had been looking for one pilipit machine for years and after a lot of comparing ,I visit Fuda Food Machinery,after testing my dough,I decide to buy,because their FTMH20 pilipit machine can use hard dough and they did very well in China,I have my own recipe and they also give me one for reference,the pilipit made by the machine taste very well,even better than manual ones.I am going to take a bigger model soon.
I am Mr.Gaurav Gupta from India,I am runing one small snack plant in NEW DELHI ,India,I bought one deoiling machine from Fuda Food Machinery in the beginning of 2016,after using for several months,I find that it is very strong machine,seldom get any problem.Fuda is good supplier,they make reliable machine.